Choosing the right type of fencing for your property
July 31, 2017
Choosing the right type of fencing for your property is an important decision. It's a big investment, so it's a good idea to do some research before deciding! Here are some pros and cons of different types of fencing that are worth considering.
Wood fencing
Wood fencing is often chosen for its pleasant, natural-looking appearance. It can offer a great deal of privacy, with many customizable options to suit your home.

Wood fencing is durable and sturdy, but it can also require more maintenance than some other types of fencing. In order to reap the many benefits of wood fencing, you'll have to be prepared to do a bit of work to keep it in great shape!
Vinyl fencing
Vinyl fencing is a great option for those searching for something that is long-lasting and looks nice, but requires little maintenance. Whether you are looking for privacy, or something more decorative, vinyl fencing can also be easily customized to suit your needs.
Although vinyl fencing does not require much upkeep, it can be more difficult to repair if it does become damaged, and the initial installation can be more costly than some other types of fencing. But, this is due to its durability and long lasting life span.
Chainlink fencing
Chainlink fencing is very practical. It is usually quite affordable and easy to maintain, and is often used for safety around pools or yards with children and pets, where it's see-through.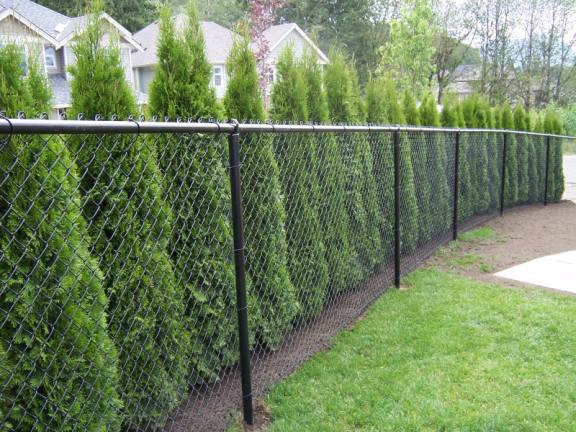 The main downfall to chainlink fencing is that it does not offer much privacy, and may not be as aesthetically appealing as some other types of fencing.
Iron fencing
Iron fencing is elegant and durable. It's a timeless style of fencing that is often chosen for its visual appeal and sturdiness.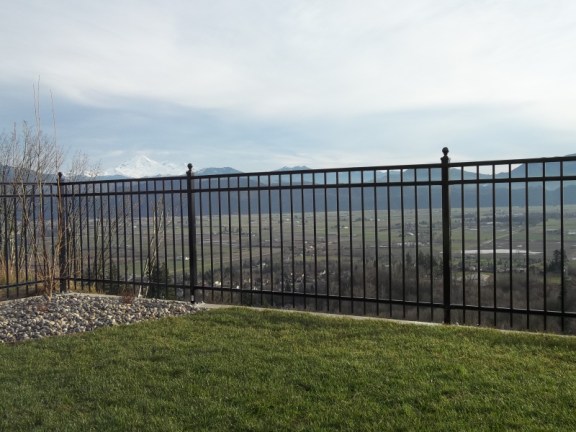 Iron fencing does require some maintenance in order to keep it looking good. It only may not be the best option if you're looking for privacy.
Equestrian fencing
Equestrian fencing is, of course, usually the best option to keep in livestock like horses. This fencing allows you to rotate your pastures while keeping your horses safe and defining the borders of your property.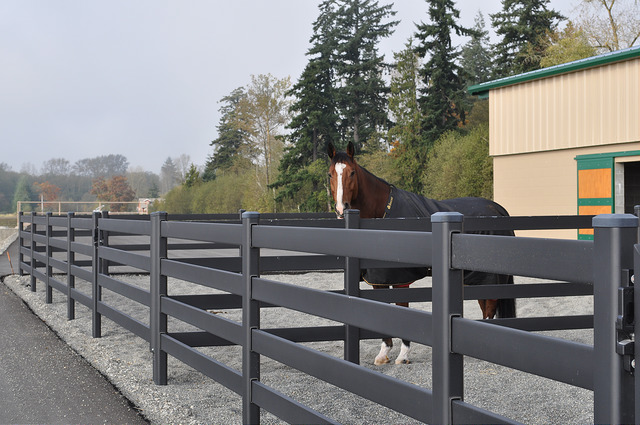 Still not sure which fencing is best for you? We'd love to help you figure out which type of fencing is best for you!
Got a question? Ask us!