Should I install a pergola in my yard?
July 25, 2018
The terms pergola and arbour are often used interchangeably but while they are similar in style, there are some differences. Arbours are typically smaller, freestanding structures that stand above an entrance or walkway, like your fence gate. Pergolas are also freestanding structures but they are typically much larger and are erected over an outdoor entertaining area, defining the space and providing some shade without blocking the light completely. People often train vines to climb the pergola, creating a lush, leafy canopy overhead and increasing the available shade. In short, pergolas are awesome and you need one!
Want to beat the heat?
One of the number one reasons to consider a pergola for your yard is the addition of some much needed shade. More and more homeowners are opting to add a retractable canopy to their pergolas, giving the option of full shade or partial shade as needed. Retractable canopies can also protect you from the weather, so you can enjoy your yard, rain or shine!
Love to hot tub?
If you have an outdoor hot tub, you are a prime candidate for a pergola. Typically constructed of water and insect resistant cedar, pergolas are a great way to frame your spa area and provide a great place to hang lanterns or even a chandelier.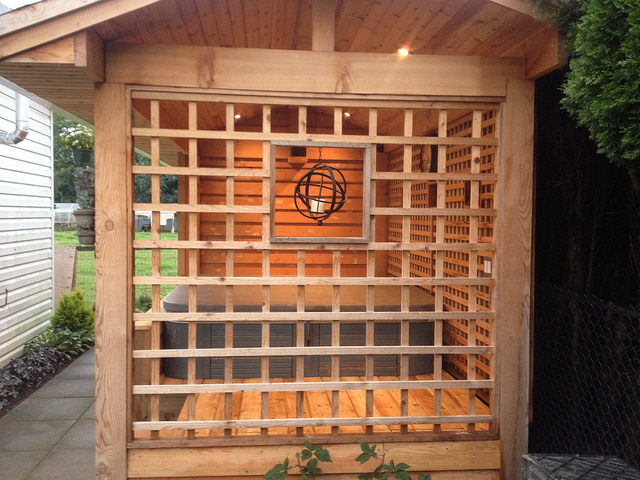 PHOTO CREDIT: A & G FENCING LTD.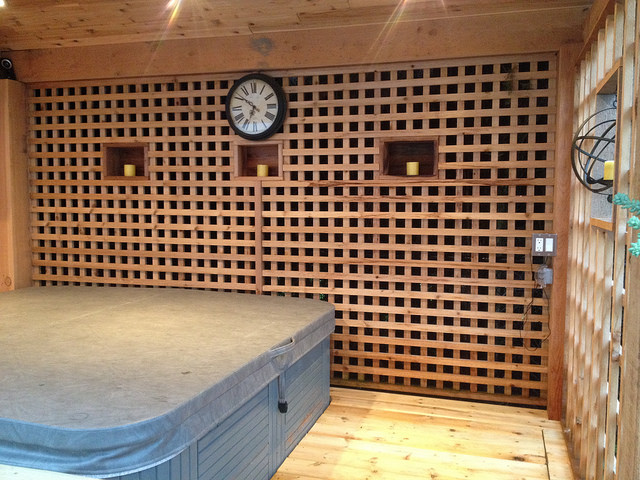 PHOTO CREDIT: A & G FENCING LTD.
While you're at it, think about adding some hooks to the pillars to keep your towels and robes at the ready. If you need a little more privacy, you can add lattice to close in some of the open spaces between the pillars, creating a visual barrier between you and the neighbours.
Like a little romance?
For those with larger yards and spaces, consider adding a romantic, covered walkway that leads from a main patio to a "secret" garden or secondary sitting area.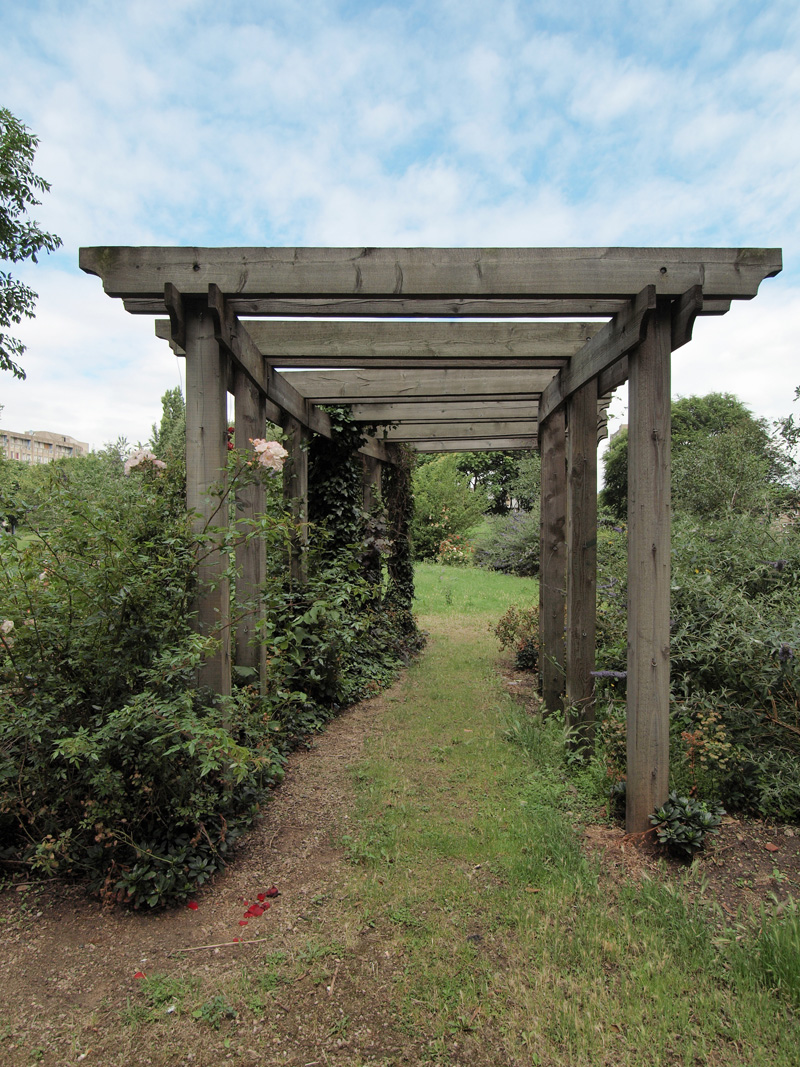 Not only is the pergola beautiful on its own, it also looks spectacular when it is covered in flowering vines.
Want to dine alfresco?
Gather round your friends and family for an outdoor dinner party in the backyard or just sip a glass of wine as the sun goes down beneath your beautiful pergola. Historically, the pergola has been a fixture of the outdoor dining experience in Europe, and it's not hard to see why.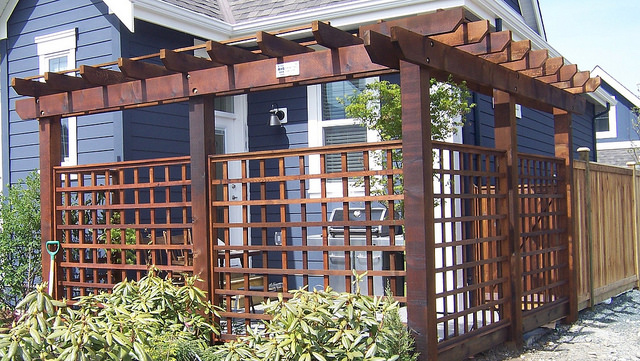 PHOTO CREDIT: A & G FENCING LTD.
Having an outdoor space that truly feels like an oasis makes your dining experience more memorable and relaxing. Pergolas also create a great place for hanging plants, lanterns or outdoor electrical fixtures, including "ceiling" fans to keep you cool!
Need some pizzaz for your pool?
Pergolas make a great poolside addition for your home, providing the perfect space for loungers, side tables and a cozy space for diving into that book.
Pergolas are available in a wide array of sizes and styles to match every home and every design taste. If you're interested in adding a pergola to your yard, give the experienced team at A & G Fencing in Chilliwack a call!
Got a question? Ask us!