How do I know if my fence needs repairs or maintenance
September 23, 2019
Over time, fences get damaged or worn down. It's inevitable that a fence will need to be replaced, but to save money and time, it's important to know what issues should simply be repaired instead of replaced.
It all boils down to time, money, and keeping your property safe. A fence that is in a state of disrepair will not be able to keep livestock in and trespassers or animals out. Knowing when to replace your fence and spending the proper amount of time on repairs and maintenance will end up saving you loads in the long term.
Problems that could arise
The material your fence is made out of will determine what sort of problems it might experience naturally. Wood fencing will face different challenges compared to something more synthetic like vinyl. Iron and other metal fences are subject to the elements over time as well but are quite durable.
All fences will be tested by animals — whether it's your pet trying to jump over or dig under it, a bear getting curious about the other side, or something else, your fence needs to stand up to the pressure of animals. These tests can damage your fence so be sure to regularly check your perimeter for holes, broken boards, leaning posts and anything else that yells 'an animal was here'.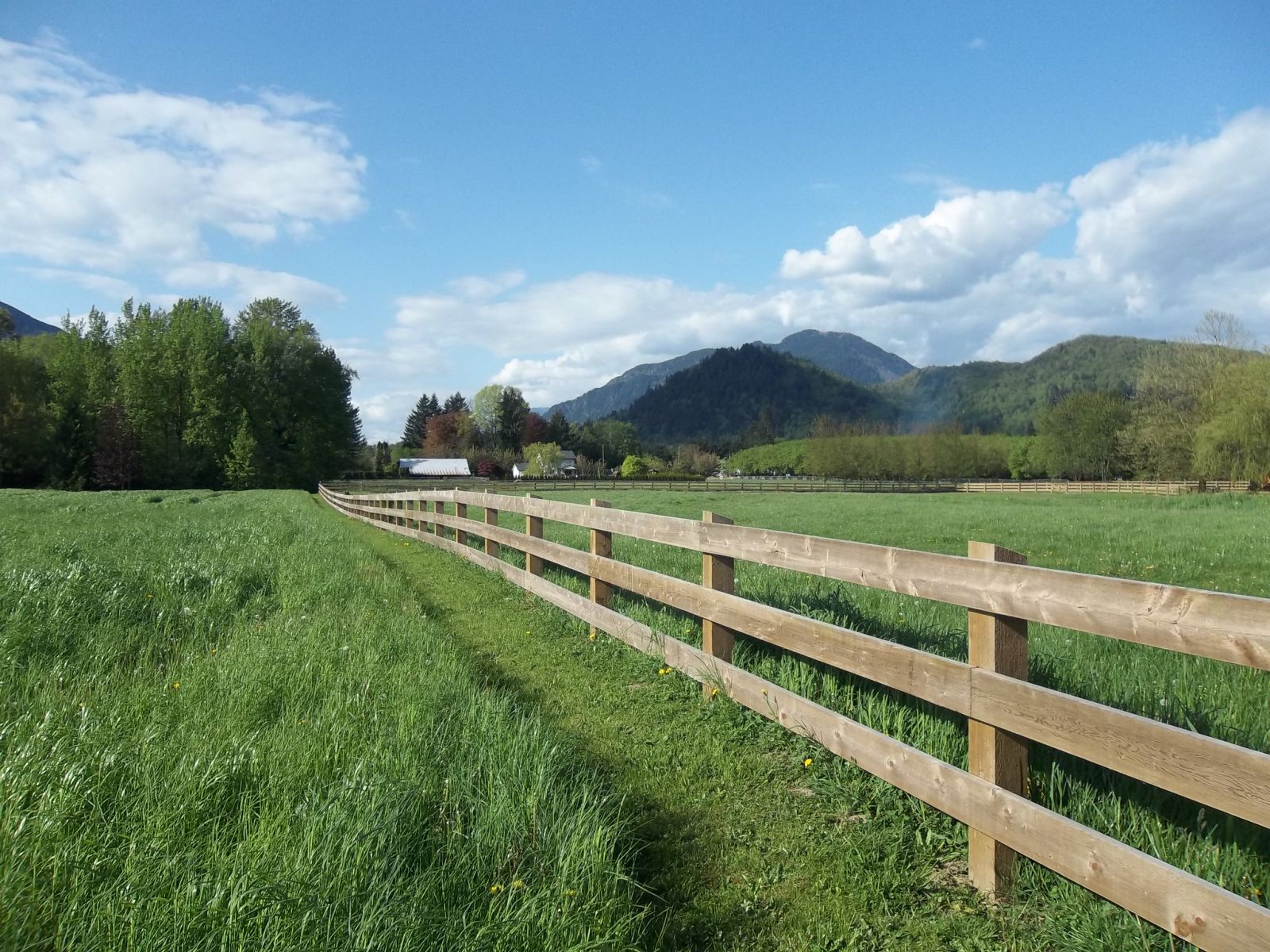 Wood can be quite vulnerable to weather, insects and animals. Over time, these factors can cause discolouration, warping or cracking from prolonged exposure. Putty and wood filler could be used to replace some of the minor cracks and holes, but large cracks or warped boards will need to be replaced.
Vinyl fences are quite resilient against time and weather, but can become cracked when exposed to harsh elements or animals. There isn't much you can do to repair vinyl other than replacing the damaged section. Maintaining your fence properly and catching problem areas early on is the best way to put off replacing more than you need to.
Iron and chain-link fences can become scratched, bent, and rusted from prolonged exposure to the elements, animals and you. Be careful when trimming your lawn as a weed eater will chip the paint or sealant off of your iron fence, leading to rust and disrepair.
Stay up-to-date on maintenance
Keeping your wood fence properly washed is important because any build up of dirt and debris will cause irreversible damage. Following the best way to wash your wood fence will keep it beautiful and strong for years to come. Vinyl fencing is quite durable and easy to maintain. It just needs to be cleaned regularly, but if something becomes cracked or warped, it must be replaced right away.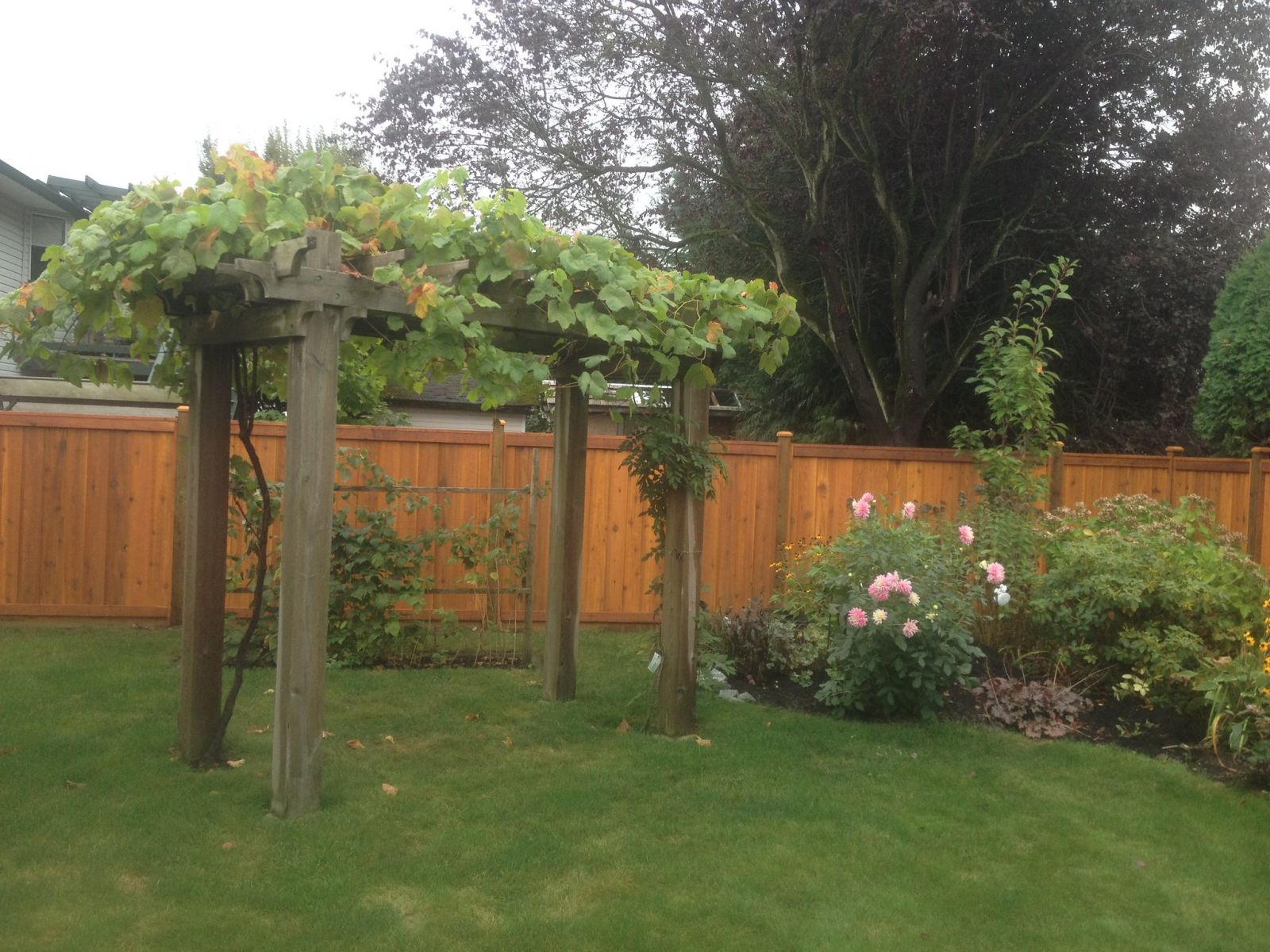 Keep your iron or other metal fences sealed to protect them from rust. Applying a layer of wax or other protective sealant products will keep your fence protected from rain and debris. Clean and inspect your fence regularly to reduce any build up of dirt that will damage your fence over time. To repair surface rust, grab some sandpaper and steel wool, sand it off, repaint it and then apply a sealant.
When to replace your fence
As a rule of thumb, if something is broken, replace it. Warped or severely splintered wood, cracked vinyl, and iron that is either rusted through or bent beyond your ability to repair are examples of fences that need replacements
Do regular check ups on your fence and watch for problem areas caused by the elements or animals. Wash your fencing properly and check for any build up or damaged sections that you may need to repair or replace. Finally, don't procrastinate. Get those repairs done before it becomes a full replacement job that costs you a lot more.
At A & G Fencing, we strive to provide our customers with high quality craftsmanship that you can maintain on your own. For more information or any inquiries on proper fence care, contact as today.
Got a question? Ask us!