Fencing for Strata Properties
A & G Fencing is one of the largest fencing supply and installation services for strata properties in the Fraser Valley. With decades of experience in the industry, we understand the unique challenges that strata properties face when it comes time to build or repair a fence, and we can help you navigate those challenges with ease.
When it comes to constructing a fence for a strata or gated community, the greatest challenge is in dealing with different personalities, opinions, and viewpoints. Getting a number of people to agree on a particular fencing material and design style isn't easy.
Wood Fencing for Strata Properties
Depending on the style and needs of your community, a wood fence may be the best option for your strata. Wood fencing offers a variety of style options and is the classic option for fencing. At A & G Fencing, we only use high-quality Canadian cedar for our wood fences. We also offer pre-staining and all fencing panels are manufactured in our shop so that we can ensure a high quality product for our clients.
A & G Fencing is a certified dealer of WoodGuard, a polymer-coated fencing product that increases the strength and durability of the fence posts on your strata property. With a wood core and polymer vinyl coating, our WoodGuard fence posts have a greater longevity and are better protected against rot and insect infestation. As your fence posts are the part of the fence that is in contact with the ground and moisture, the WoodGuard posts can improve the overall lifespan of your wood fence.
Wood fencing requires some regular maintenance, such as cleaning and staining, in order to stay sturdy and looking great. Your strata will want to factor these maintenance costs into the fencing decision and we would be happy to provide a more accurate idea of the costs for maintenance and initial construction of your strata's new fence.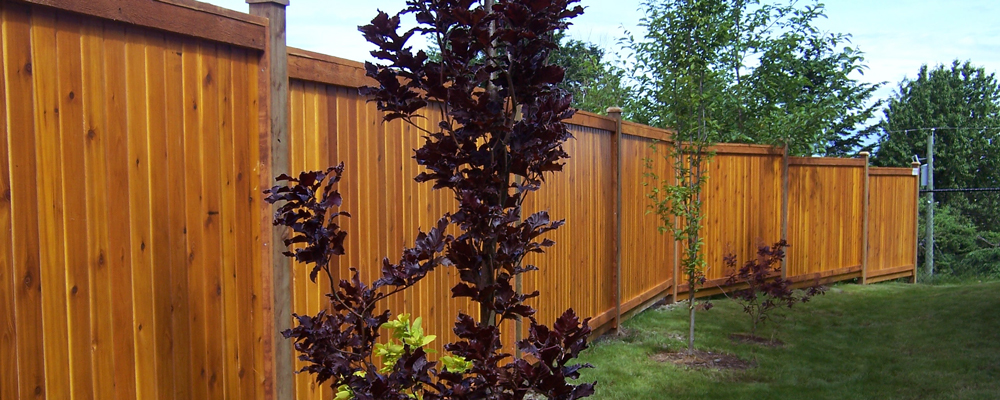 Chainlink Fencing for Strata Properties
Chainlink fencing is a more economical option for strata properties. It has a lower initial cost and is low to no-maintenance, saving your strata money in the short and long term. Vinyl privacy slats are available in a wide variety of colours to match your building and increase privacy.
Chainlink fencing is a particularly good option for areas when your strata would prefer safety and security without sacrificing visibility. Community pools, tennis courts, parking lots, and other public areas are all strong candidates for chainlink fencing. Best of all, chainlink fencing is extremely durable and has incredibly longevity as it is impervious to weather and pests that can impact wood fencing.

Vinyl Fencing for Strata Communities
Vinyl fencing is one of the best choices for strata properties in Chilliwack,, Langley, Abbotsford, Hope, and other areas of the Fraser Valley. It is highly resilient and can withstand harsh sun and excessive rainfall, without showing wear and tear. These days, vinyl fencing is available in a variety of neutral shades and it never needs to be painted.
Your strata may find that vinyl fencing has higher initial costs, however you will find that the long-term costs are significantly lower as there are very few costs associated with maintenance.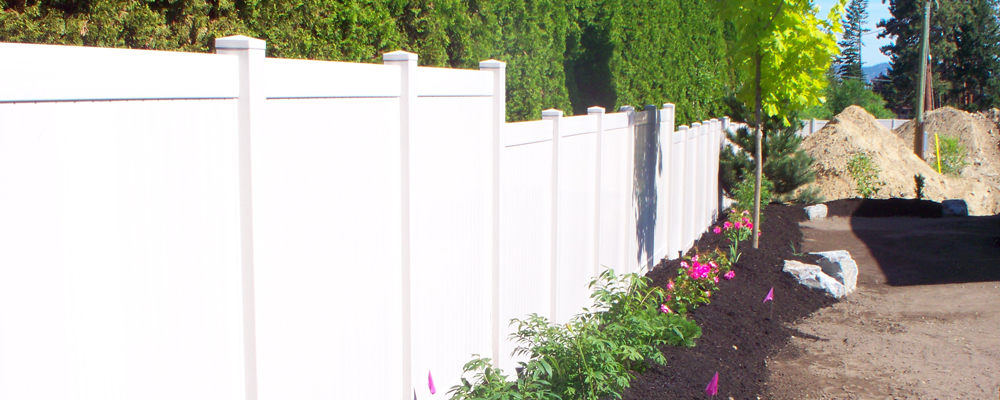 Concrete Fencing for Strata Communities
Concrete fencing and walls are a great option for stratas that are looking for sound reduction, low maintenance, and a high-end look.
In the Fraser Valley, high-moisture levels can be a concern for property managers, but concrete walls are impervious to moisture and are designed to last for decades. Most of our strata customers find that the only maintenance required for their concrete fences is the occasional power washing to remove grime and debris. The modular concrete fencing system used by A & G Fencing can be colour matched to a building facade and offers graffiti-resistant surface coating.
A & G Fencing works with Natural Art Concrete Fence products, providing strata councils with a secure fencing solution that increases privacy, reduces traffic noise, and is low maintenance for reduced costs in the future.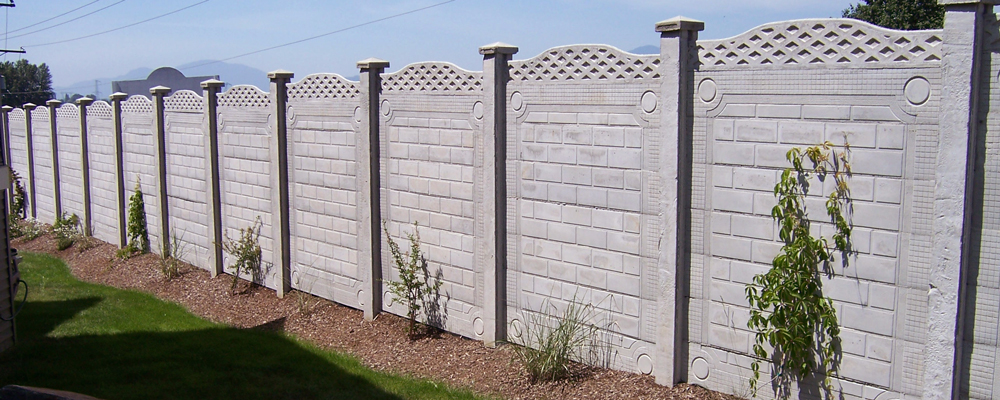 Got a question? Ask us! »