What steps should I take for a long-lasting wood fence?
January 10, 2018
A fence is a worthwhile addition to a home; it increases security, privacy and, when done right, is visually pleasing. Yet, as with all things worthwhile, a fence is an investment. Considering the cash we dish out for this backyard feature, we certainly want it to last the test of time. To increase the life expectancy of your fence, give it some TLC with these tips.
Choose the right fencing materials
How do you give your fence the best chance at a long life? Start out right. This means picking the right material. When it comes to wooden fences, the cream of the crop is redwood or cedar. These types of wood are much tougher than alternatives.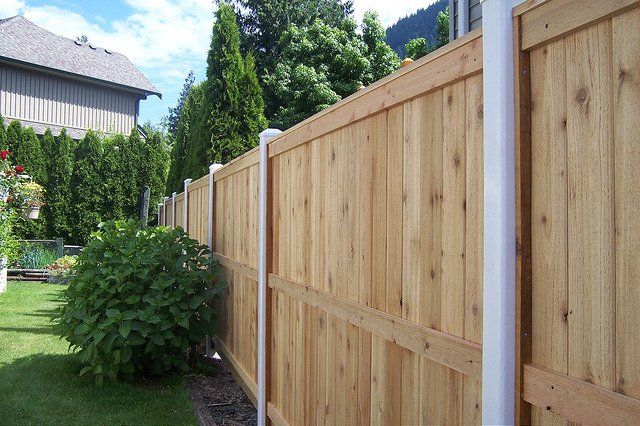 Ensure you boost your fence's resilience to the unfriendly elements with pressure treatments. Fence posts going underground should be pressure treated to offer protection from bugs and constantly damp conditions. On the topic of bugs, ensure you protect the fence from termites. Natural treatments such as Borax are a great option!
Protect your fence
Wax preservatives and other sealants are easy to come by and very important. By applying a protective layer over your fence, you protect the wood from the harsh elements thereby significantly increasing your fence's life expectancy.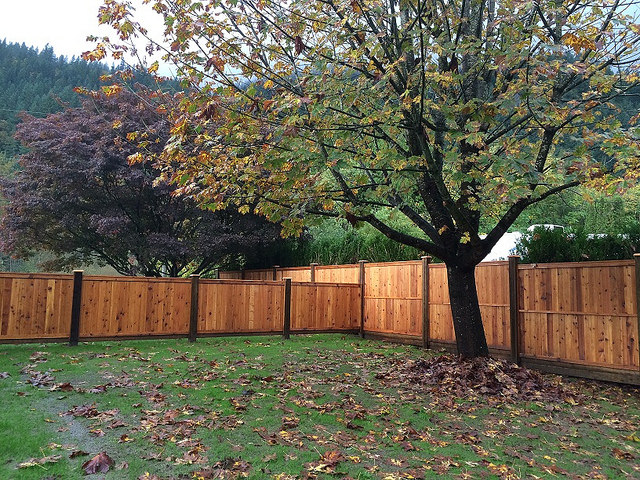 The frequency of staining depends on the climate. In Chilliwack, the weather is relatively mild so you'll only need to apply every couple of years. Nevertheless, to make sure you're fence is protected, do an occasional test. When your fence is splattered with water, does the water bead on the surface or does it sink in? If it sinks in, time to apply another layer.
Plan your yard around your fence
There's a couple of garden features that threaten the health of your fence. While there's something charming about a fence coated in vines, these plants can hurt your fence. To learn about which vines are dangerous and which are harmless, check out our blog post. If a vine or another plant poses a threat to your fence, keep it 3 feet away.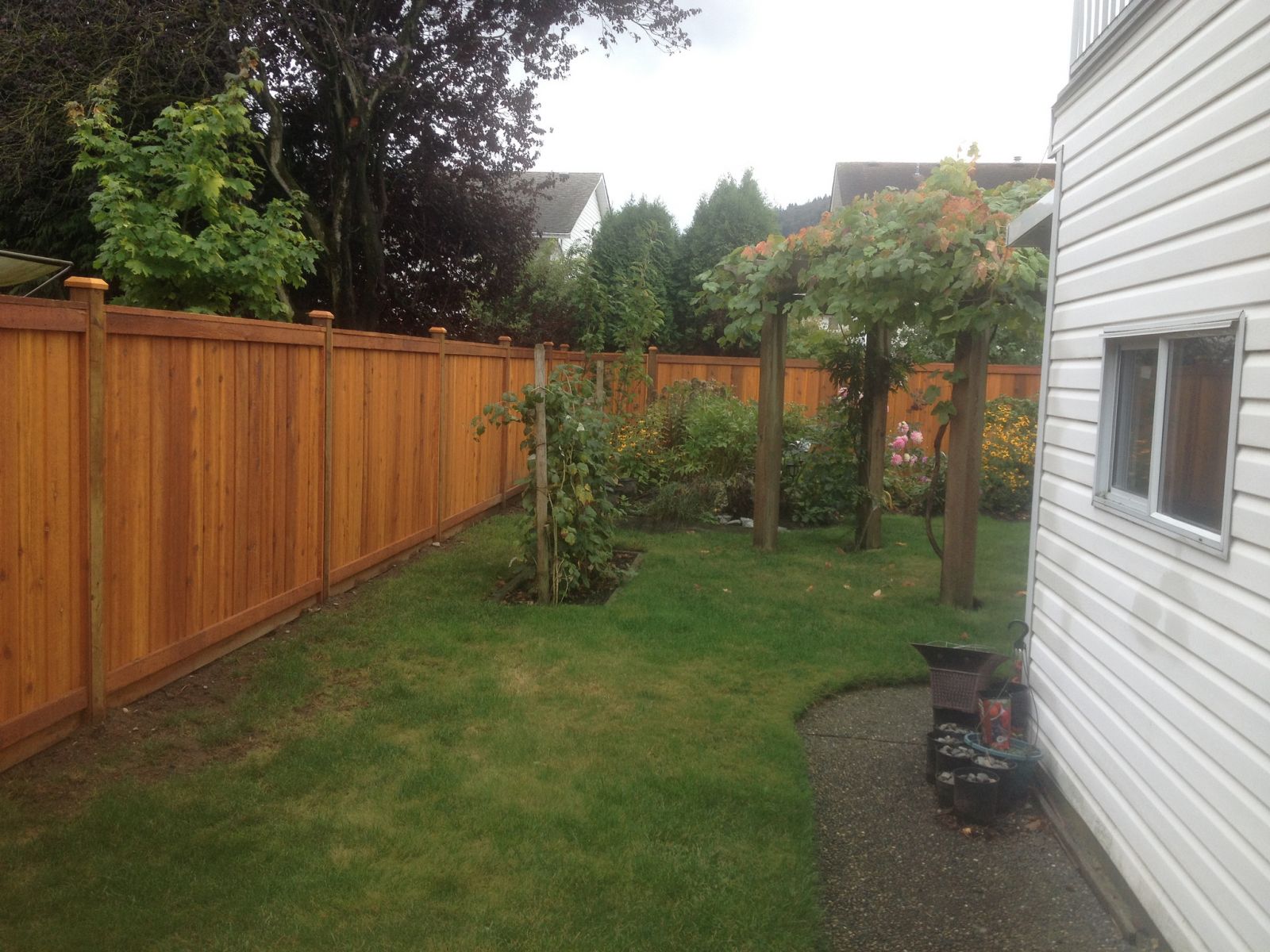 Balls and other sporting equipment can damage fences. When organizing your garden, keep this in mind. For example, don't place the soccer goal in front of the fence.
While our fence will get wet regardless of what we do, we can protect it from getting even more wet from sprinklers. Face sprinklers away from the fence, feeding your grass instead of damaging the fence.
Be proactive with fencing damage
When it comes to taking care of your fence, nothing good comes from procrastination. If the fence is damaged, address this immediately. For example, if one of the boards is rotten or broken, you can fix or replace it. This is one of the advantages to wooden fences, you can replace sections at a time.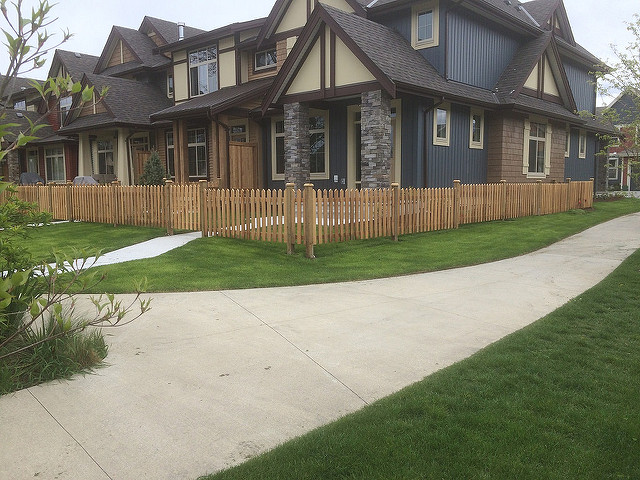 With these tips, your fence will lead a healthy and long life, ensuring you get the best bang for your buck. With a long-lasting fence, your home will stay secure and private for years to come. Alternatively, the time to get a new fence might have come. If it's time to throw in the towel, feel free to
contact us
and learn about a new fence.
Got a question? Ask us!