What do I need to know before choosing a fence for my front yard?
February 28, 2018
If you're thinking about putting up a fence in your front yard, it is important to make the right choice. After all, you're going to have that fence for many years to come and it impacts the value of your home, appearance, and security.
At A & G Fencing, we talk to many homeowners and we know that some people find the process of selecting a fence for their front yard quite challenging.
With that in mind, we thought we'd use our experience to help you with the front yard fence selection process - here are our five key questions to ask when selecting a fence for your front yard.
Why do you want a fence in your front yard?
When homeowners decide to erect a fence, there is typically a key reason for it. Sometimes it is for privacy, other times it is to improve the curb appeal of a home, increase safety, protect children and animals, or any combination thereof.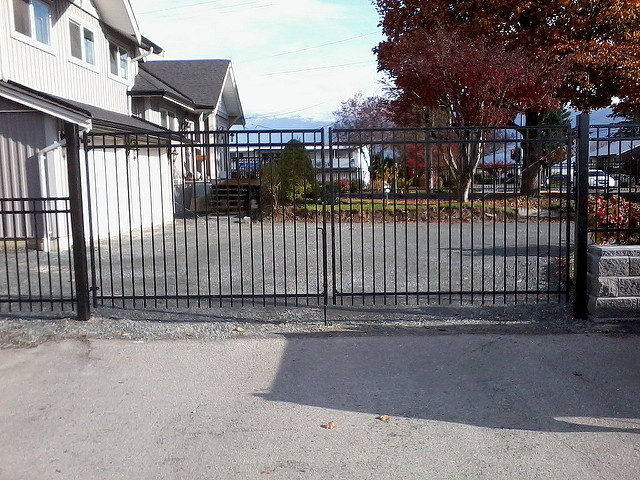 If the main goal for your fence is security, you may want to consider a durable iron fence with a secure gate
Photo: A & G Fencing
Determining your fencing goals and key motivation will help you narrow down fence options, making the selection process easier. This will also help to ensure you get a fence that suits your needs with certain features like height and materials.
Do you want your fence to blend in or stand out?
When you picture your fence in your front yard, do you envisage a fence that catches the eye or a fence that does its job while blending in to the environment around it?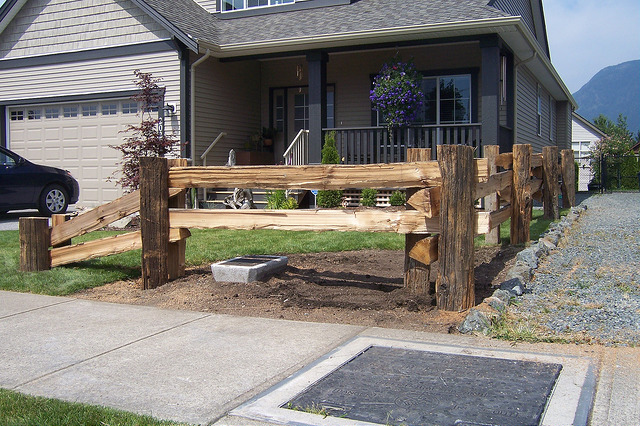 A unique, rustic style fence may be a great option if you want your home to stand out from the crowd
Photo: A & G Fencing
Figuring out the answer to this question will also help you select a fence that fits with your specific wants and needs.
What is the style of your home?
Do you live in a mid-century modern home or a two-story farmhouse? Constructing a new fence that compliments the design of your home and existing landscaping will give you a much more pleasing result. Where possible, consider using elements from the exterior of your home within the fence design. For example, you could paint your fence posts the same colour as your shutters, or carry the warm cedar wood tone from your front door through to your fence panels.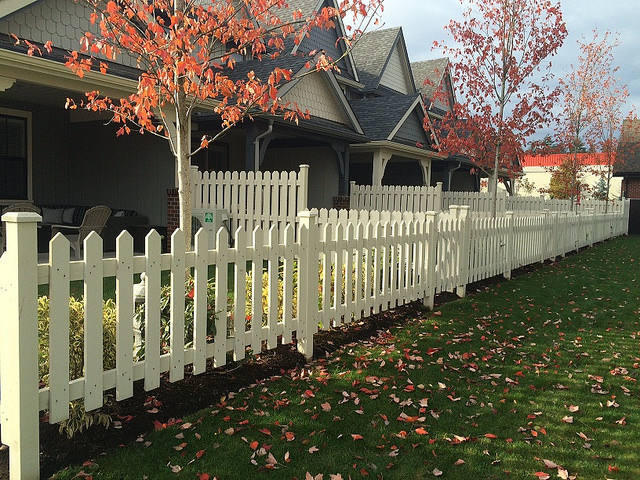 White-picket fences are a classic for a reason - they look great with several styles of homes
Photo: A & G Fencing
At the basic level, you should keep your fence simple if your home design is simple, and add in ornate fence details to complement a home that is more detailed.
What finishing touches would complete the fence design?
The difference between a good fence and an amazing fence is typically in the details. Selecting the right plants and landscaping elements to compliment your home and fence is only part of the puzzle though.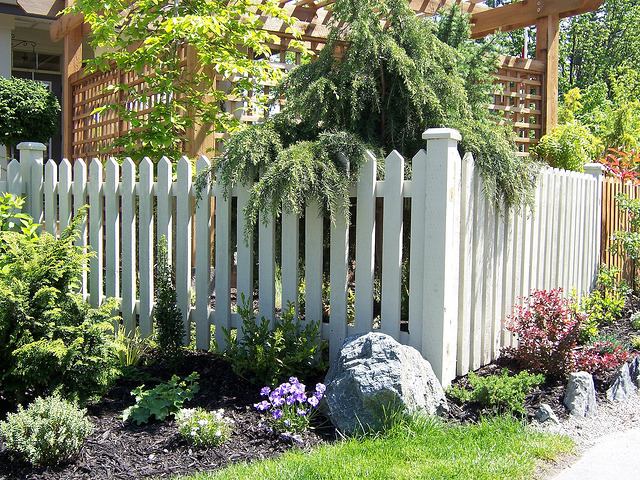 Plants and arbours are two great ways to add some nice finishing touches to your fence
Photo: A & G Fencing
Consider design details that will take your fence to the next level, including hardware like latches and hinges for gates, flower planters, an interesting gate, or even lighting.
How much maintenance are you willing to take on?
Ask yourself how much time you are willing to invest in looking after your fence. A wooden fence requires more maintenance than a vinyl fence or an ornamental iron fence, for example.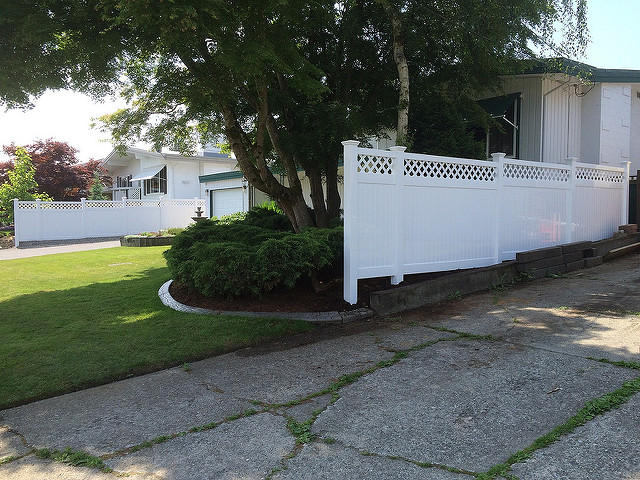 Vinyl fencing is a very low-maintenance fencing option
Photo: A & G Fencing
Working out the answer to this question will help you figure out which fencing options may be for you.
Of course, as fencing specialists, we are always here to help you with your fence-related needs and questions, so please feel free to contact us.
Got a question? Ask us!