What type of fencing should I install on my commercial property?
April 4, 2018
Building a fence for a commercial or industrial property can be a complicated process. You need a fence that will provide the necessary safety and security for your property and for the public, while keeping your budget in mind. You also need a fencing contractor that you can trust to design and install the fence on time and on budget.
Chainlink Fencing
Chainlink is one of the most popular fencing options for commercial and industrial properties. Chainlink is made of galvanized steel or black in varying heights and gauges, depending on your needs. Barbed wire can be added above the chainlink to help keep intruders from scaling the fence.
Chain-link fencing is an affordable option that provides a secure barrier for commercial and industrial properties. Because of its design, it is also a fencing material that allows for great visibility, which may be necessary for security around your property. If you prefer privacy, vinyl slats are available in a variety of colours and can be inserted into the links to create a private look.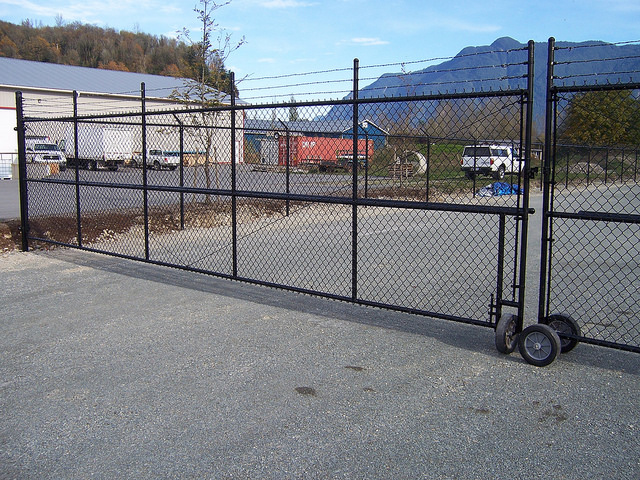 Ornamental Fencing
If you need a secure, low-maintenance fence that looks great around your commercial property, then you may want to consider ornamental "iron" fencing. Typically constructed of steel or aluminum, the "iron-look" fences provide a very strong material with a classic look that has long been associated with regal properties like palaces, government buildings, and parks.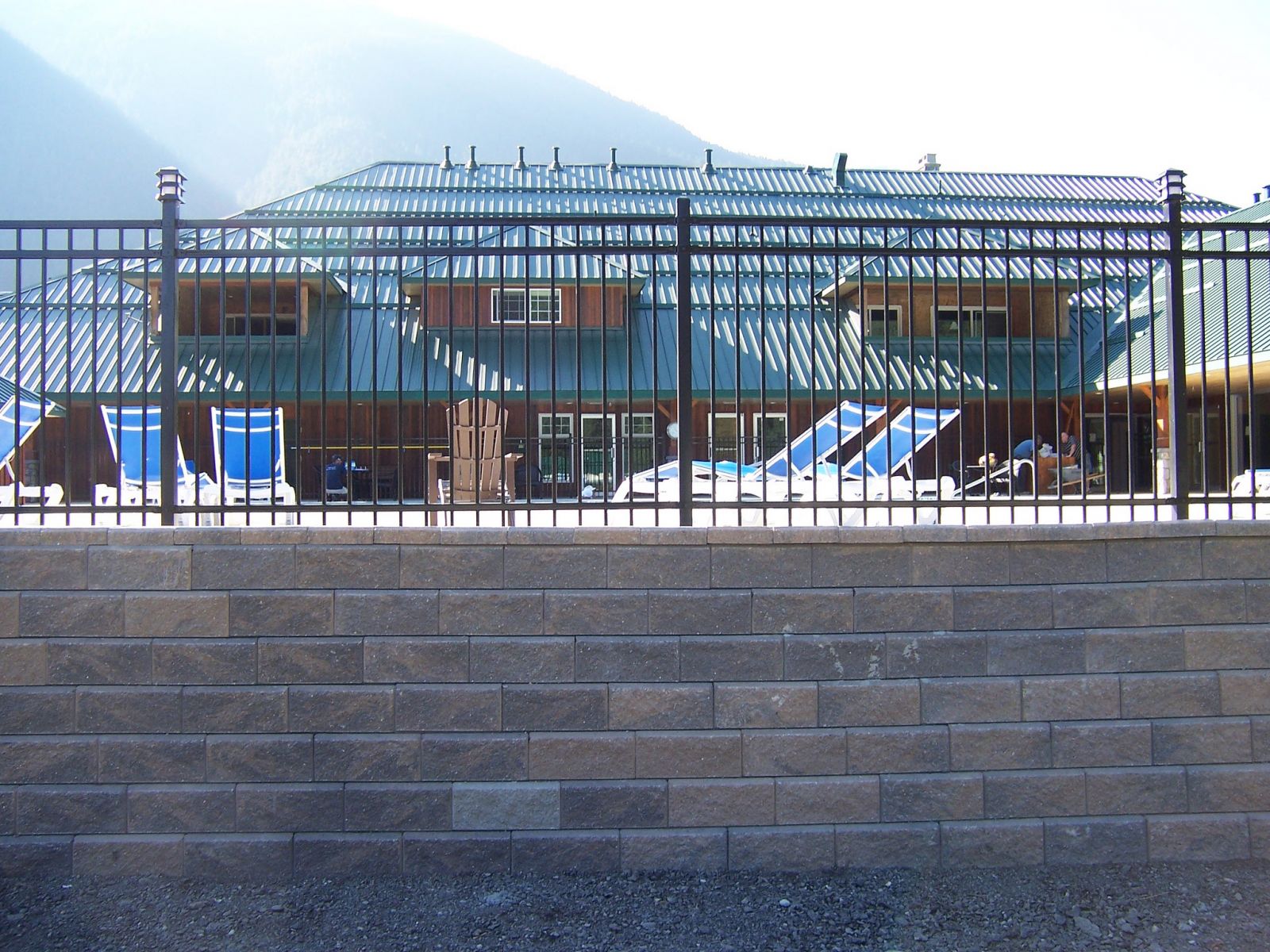 Ornamental fences provide clear sightlines around your property, allowing you to showcase the building(s) behind the fence. These sightlines can also be valuable for security purposes as they do not provide cover for would-be intruders.
Vinyl Fencing
Vinyl offers the look of wood fencing but has low to no maintenance, making it a popular choice for equestrian, farm, and agricultural properties. Vinyl fencing is also available in traditional "privacy style" fence panels, making it a great option for commercial and industrial properties that require privacy and security.
Vinyl fencing withstands a variety of climates and is well suited to properties in the Fraser Valley, including in cities like Chilliwack, Abbotsford, and Langley.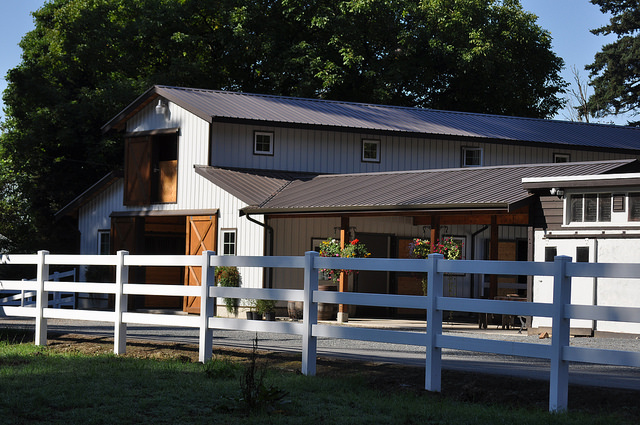 Wood Fencing
Wood is a classic material when it comes to fencing for commercial and industrial properties. Available in variety of styles and heights, wood fencing can offer both privacy and security for your commercial property.
A & G Fencing uses only the highest quality Canadian cedar for our wood fences and all of our fence panels are constructed in our own shop to ensure a strong product for property owners.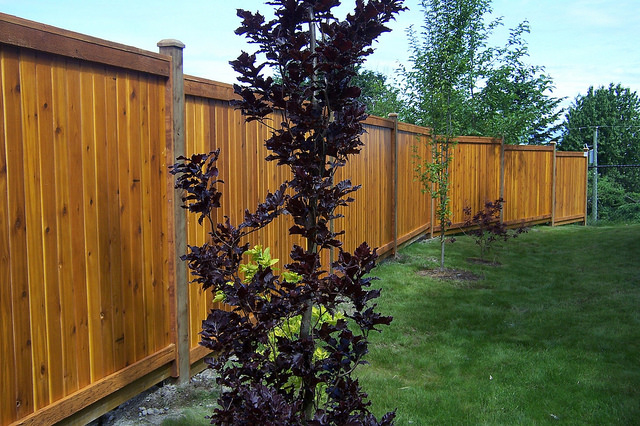 Concrete Fencing
If you need a commercial fence that provides the ultimate in security, privacy, and longevity, you may want a concrete fence. Concrete fences provide sound reduction, which can help muffle the noise coming from within your industrial property, or to keep noise out. Most concrete fences only require the occasional power washing as maintenance, saving you money on maintenance over the lifespan of the fence.
A & G Fencing also offers a graffiti-resistant coating that is perfect for commercial properties and our modular concrete fencing can be matched to the facade of your building.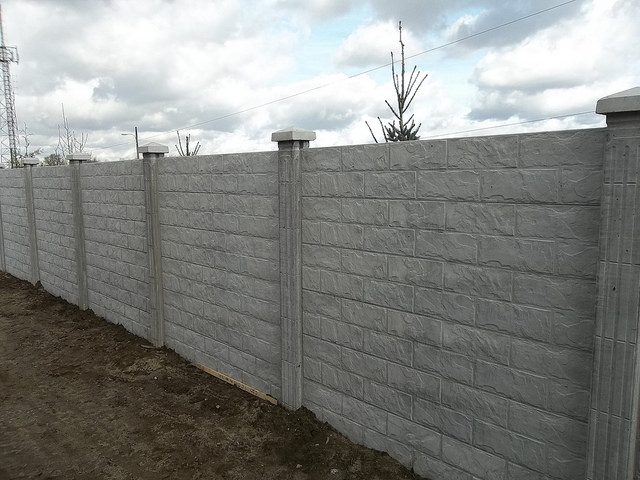 Commercial Fencing Contractors
Building a fence for a commercial or industrial property can be a daunting task, but when you choose a great fencing contractor, they can help you make decisions and find a solution that will fit your needs and your budget.
Gather quotes from at least three fencing contractors

Ask about their insurance and WorkSafeBC coverage

Ensure that they have adequate insurance coverage and are in good standing

Ask about their warranty

Are the gates and hardware included in the quoted costs?

Look for reviews of the companies online

Ask other businesses and property owners who installed their fence
A great fencing contractor will be happy to answer all of your questions and provide you with a definitive quote and timeline for your commercial fence to be completed.
Got a question? Ask us!