Ways to upgrade your yard this summer
May 3, 2019
Every summer there is an urge to have a beautiful yard. Gardeners are out every day, pruning, trimming, and pulling weeds to make their gardens perfect. Hedges are being trimmed, lawns are being mowed — it's a great season for yard improvements.
Here are a few ways to upgrade your yard so that you can make the best of our beautiful Fraser Valley summers this year!
Install a fire pit
One of the best things about camping is sitting around the fire and visiting with friends and family. During the summer, a fire pit in your backyard can capture this feeling. There are a variety of different types of fire pits you can choose from. Match your personal style and enjoy a crackling fire this summer.
Be sure to stay up-to-date on British Columbia fire restrictions during the dryer season. Despite common fire bans in B.C., there is plenty of time each summer to have friends and family over to enjoy your fire pit. Consider a propane fire pit for a safer option!
Update and decorate your fence
Keeping your yard clean and updated during the summer should also include your fence. Trim the grass around the edges, properly clean your fence and decide if you want a new style or not. If you decide to paint or update the design of your fence, be sure to make any necessary repairs or replacements first.
Installing or repairing your fence in the winter has benefits that carry over into the summer. Instead of spending your summer days repairing your fence, complete the repairs and installations in the winter and then spend your free time decorating your fence in the summer.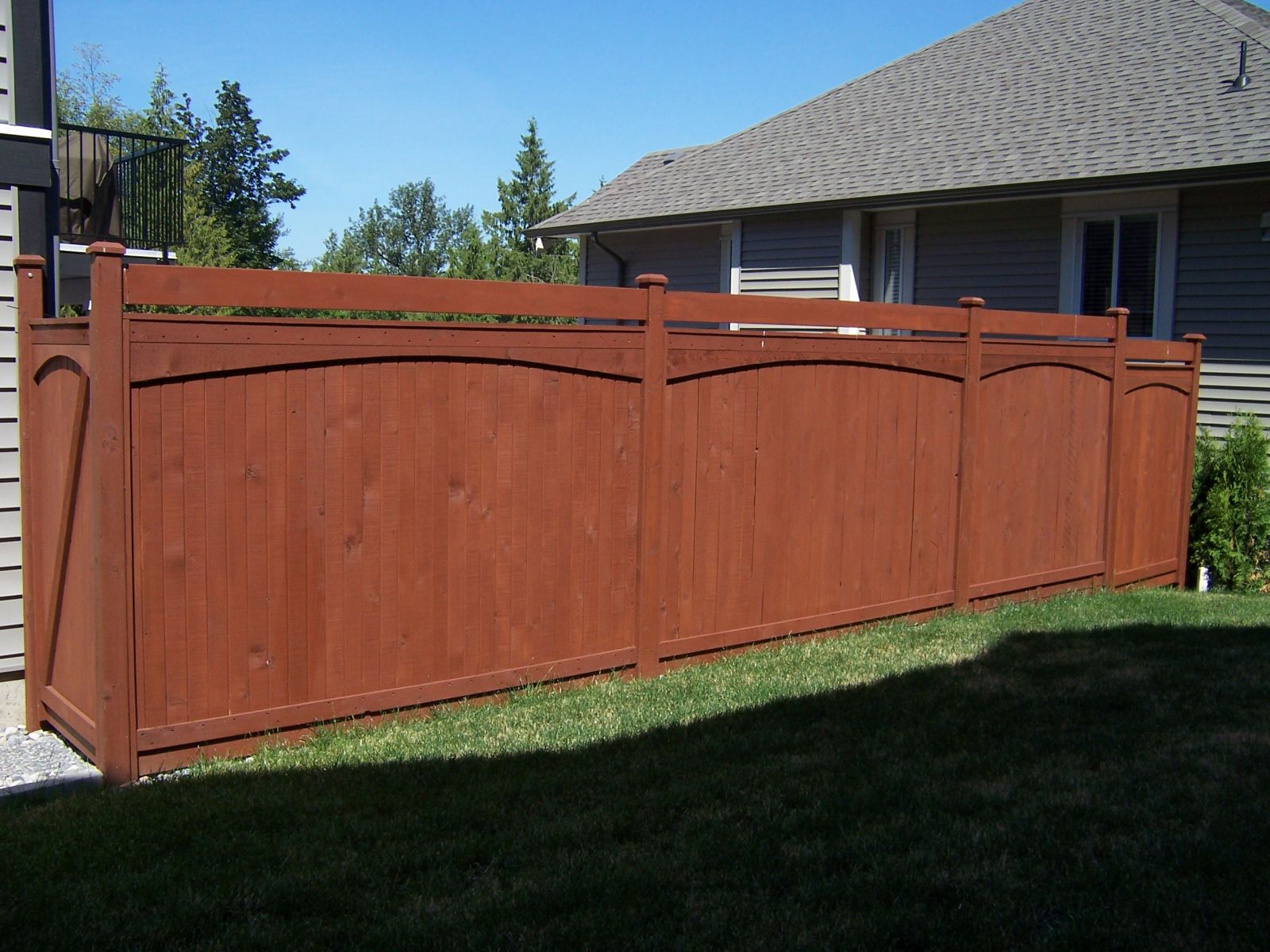 Add some lights, some planters or a new coat of paint to your fence. You would be amazed at the difference small changes will make. Perhaps you want to see vines sprawling over your fence. If that is the case, be sure to know what vines are safe for fences.
Set-up an above-ground pool
Setting up an above-ground pool can turn your yard into a tropical vacation. Be sure to take it down before the harsher weather of the winter to keep your pool in pristine condition.
Put your new fire pit, hammock, and pool together to turn your yard into a tropical resort. While you are spring cleaning, plan your summer yard design. Think of how much space you have and how you can best utilize it to get the most out of your yard this year.
Hang a hammock
Installing a fire pit can be a bit tiring. Be sure to hang a hammock before settling down for a nap. It's hard to beat the comfort of a hammock, and there are a lot of different hammocks to choose from.
Some can be setup on their own, while others require a post, a wall, trees, or a combination. If you choose to nap in your hammock on a warm, sunny day, don't forget your sunscreen. You could set it up in the shade of your favourite tree and read a book, have a snack, or enjoy a glass of wine.
Pergolas, trellises and arbours
If you want to transform your garden into a thriving natural wonderland, you might want to add a pergola, trellis or an arbour. Understand the difference first of course.
Pergolas are a freestanding structure over an outdoor entertaining area. If you train vines to climb the pergola, you can create a nice shady section for your yard. This great outdoor feature might be for you.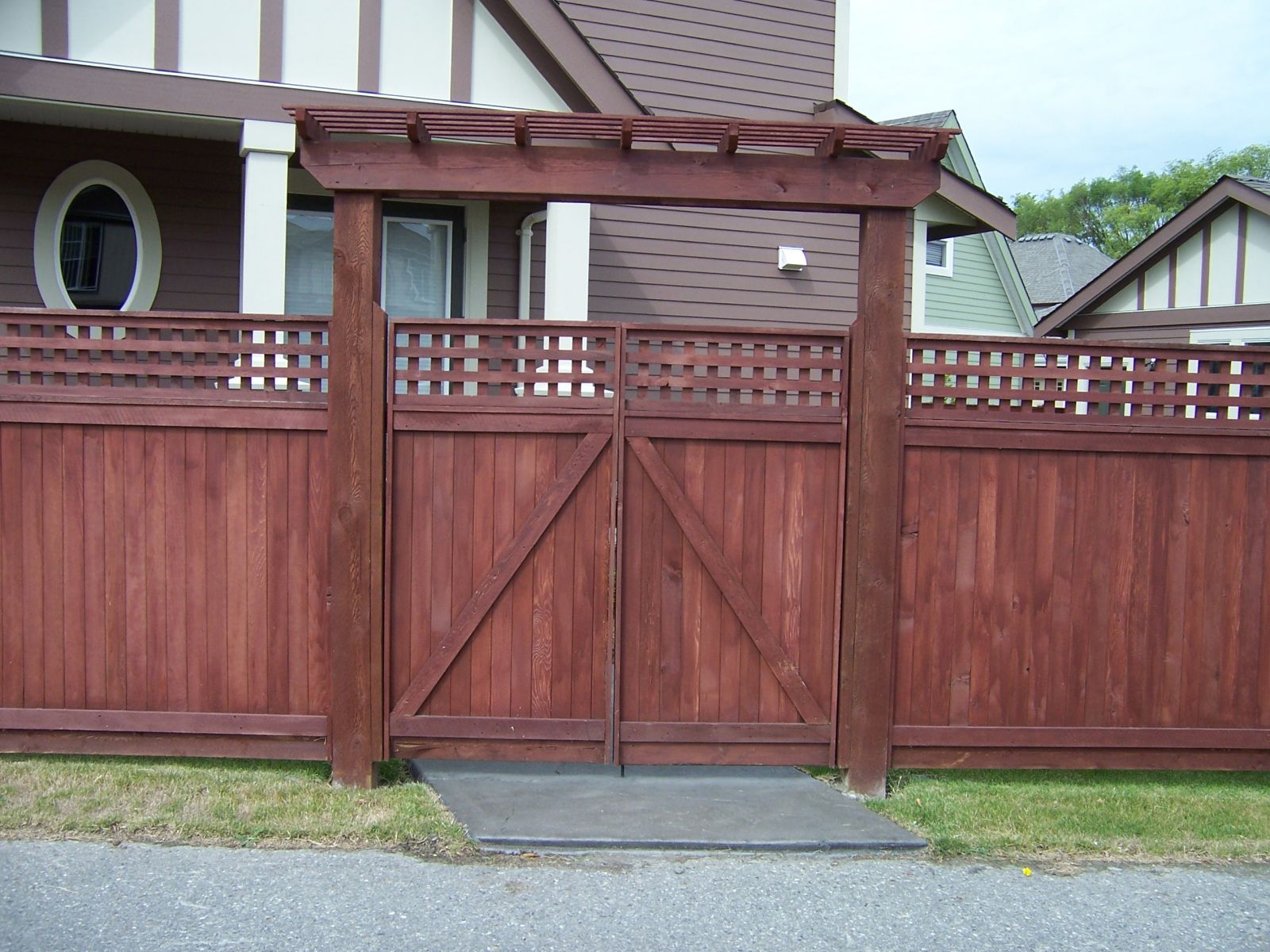 Arbours are similar to pergolas, but these beautiful outdoor features are often used as an overhead entryway into a garden or into another area of the yard. Attaching trellises to arbours is very common.
While trellises are incorporated into other outdoor features a lot of the time, they can stand on their own. Trellises are decorative, outdoor walls with an open framework and lattices. They offer some shade, but their purpose is to allow plants to grow on them, letting the plants thrive and reach towards the sun.
For any fence repairs and replacements or to add pergolas, arbours or trellises to your backyard paradise, check out A & G Fencing. For more information and any inquiries about fencing in Chilliwack, Abbotsford, Langley and the Fraser Valley, contact us here.
Got a question? Ask us!